Itssssssss..... THURSDAY... I just said that in my mind like the Price is Right guy would from the low to the high voice. Speaking of Price is Right (Funny story, this wasn't planned - literally just came to me as I wrote this) Check out this Sa-Weet little story board of my mom in the 80's.
She won a car. A-Ha-Some. O and you're welcome - She's going to KILL me now. But I think this is a pretty good intro to an Awkward and Awesome post right? So without further adieu...
Awkward:
-My mom refusing to share this tape (literally hid it from her husband) only to have her whole family make us watch it Christmas day. I'm liking the parachute pants, 80's hair, and socks with flats. Mother has it goin on.
-Forgetting the name of the neighbour you talk to EVERY DAY while introducing your new roommate. Sorry guy!
-My Christmas tree is still up? Got a definite "crazy lady" look from the maintenance man
-Thinking I looked pretty good today for work only to have the first thing said to me... "How are you feeling? You look kind of... Well... Ehh" Ya... As I so awesomely
tweeted
here
-Forgetting how to do simple math in front of people. Went something like "well 9 goes in 36 eight times".. It doesn't, its 4. I'm pretty sure? Yes, just checked on my calculator. (real time updates on this blog)
-Running into people from high school you
don't
want to see. Still awkward EVERY time though it happens often.
-Pants paranoia during lady time of the month. Let's be real here
On to the next part: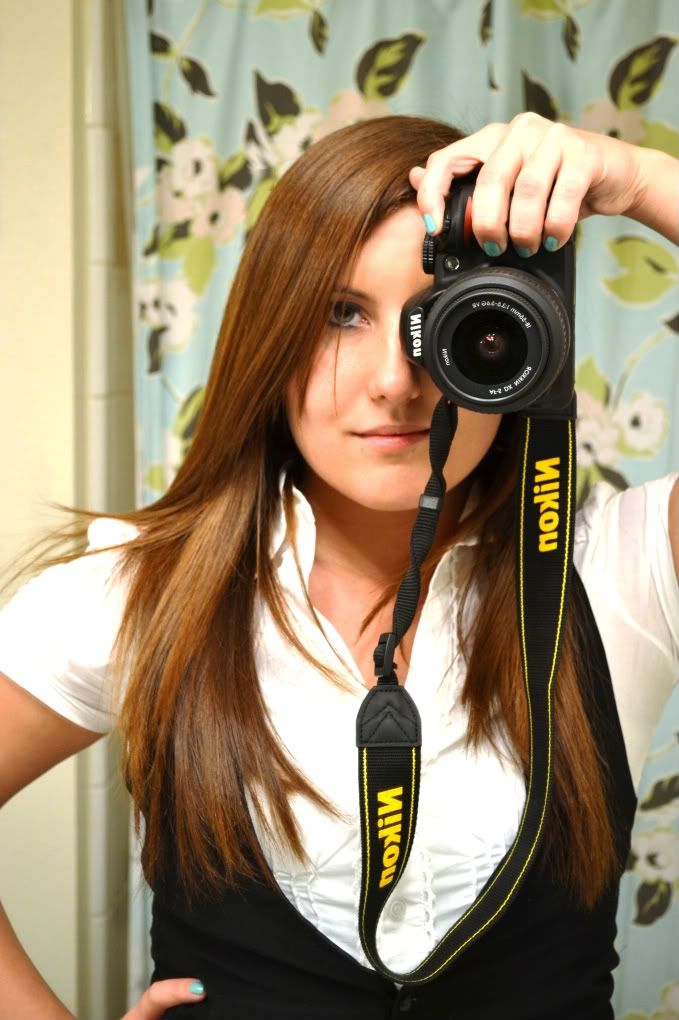 Awesome:
-Getting this bad boy for Christmas and breaking him out at E-ver-ry opportunity.
-Getting to work from home a couple days each week.
-Asking YOU this important question.. ha ha... Should I go back blonde, go a little lighter.. or stay dark for my next hair appointment? Need the help ladies
-Having faith in God that everything will work out even though inside I'm freaking out like a rabid squirrel
-Starting and sticking to my "Healthy Eating" goal this week. I can already tell a huge difference.
-Losing 2.3 lbs
- Got a tripod for badboy above. Thinking of keeping his name BadBoy or changing it to BA- Bad Ass. I name my loved items. To me, they have feelings (Re-insert line into awkward)
-One more day 'til da weekend.... C'mon, c'mon, c'mon!!
-Getting better at this whole walking thing
There you have it lovelies! Hope you have a splendid day!