So here we have a classic case of the phone picture dump. Here is what my life looks like according to Mr. Droid. I must say, it's quite comical. So have at it and enjoy my good friends.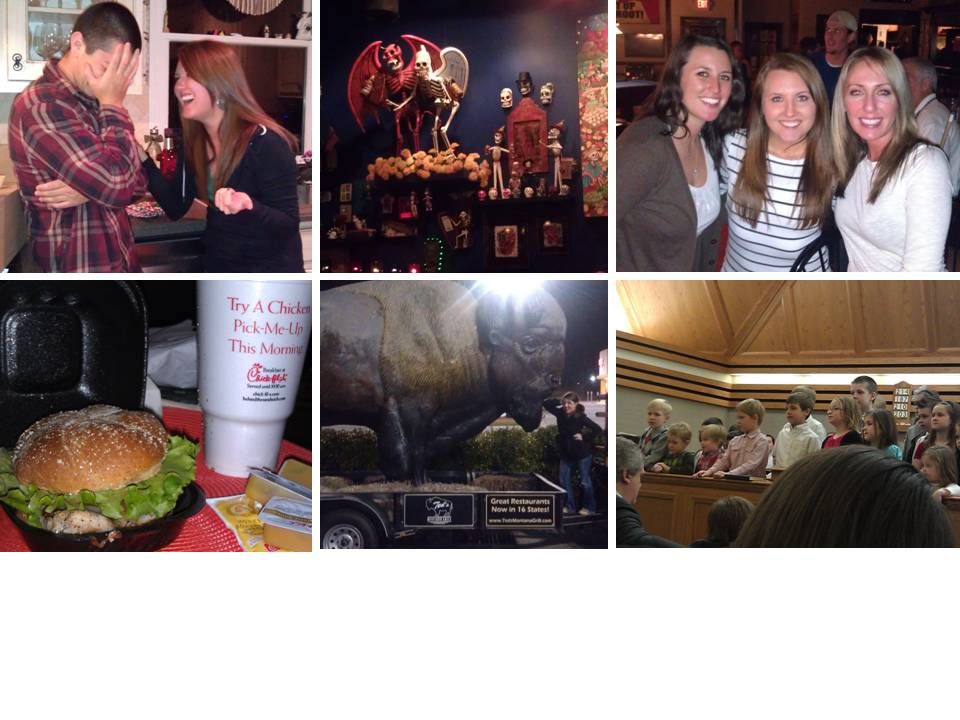 What exactly have I been up to you ask? Well let me tell you:
1. Brad and I's friendship in its entirety
2. Some AMAZING Mexican food
3. Kristie and Lauren make two hilarious friends
4. Chik-Fil-A is a life necessity - I believe so anyways
5. Awkward. Buffalo.
6. Brothers singing in Primary for Church
Part Dos. (Sp?)
1. NYE Outfit! Loved. (Stolen from my new roomie's closet) Oh yah, I have a roomie now!
2. Reached 100 Followers! YES! Yall are AMAZING! Giveaway Soon.
3. Me and Timara in 60 years. Okay... maybe 50
4. Decided to actually get ready for work
5. New Nail Polish. In Love. (Last part said 5 octaves higher)
6. And NYE again.
So this is just a little of what life has been for Miss Lindsay Nicole. There actually is a WHOLE lot more but I'll get to that eventually. On a side note, the New Year has proved quite trying. I am not too sure 2012 is going to be my year. BUT... I am staying optimistic. Optimistic People...... Deep Breath.
Moving on. Work has been pretty crazy lately... Long story short... Looks like I might have to look for a new job due to Gov't... Contracts.... Proposals won... blah blah blah... Please pray for me!
Love Life you ask? Um.... No idea. I have issues. Like bad. "Macgyver couldn't fix the shit going on in my head". Anyone..Anyone? I just feel NUMB and need to stop overthinking things. Thing is though, I love doing the whole ME thing right now. So though currently I am dating myself, (I make an awesome relationship partner) there might be a pretty awesome guy around. Time will tell.
The Knee... MRI next week! OFF crutches. OUT of a knee brace. Walking semi-regularly. BOOM!
Family? Brothers are hilarious as ever! I will end with the best conversation ever.
Me: I can't believe how big the boys are getting. Ugh... I wish they would stay this way forever
Mom: I know. It seems like just yesterday Tanner was three. Tanner, do you remember when you were three?
Tanner (age 5): Yeah.... Those were good times.
Happy Tuesday :)