Why hello there everyone. Today I thought I would give another life update through pictures seeing how they tell a much better story than I can. For a little word action though I'll share whats been goin down.
I LOVE the Holidays. Holiday highlights mean decorating through festivities, seeing old friends and family members, Holiday highschool chorus concerts, Hot Chocolate, and just plain awesomeness. I CAN'T WAIT to share all my Christmas pictures of my apartment but for now, you'll have to settle for just a sneak peek. Horrible you say? Don't worry the tips I'll give you on how to frugally shop for decorations will be worth it.
Over the weekend I had two of my closest friends come back in town. One to visit and one for good (Miss Timara). Brad has been one of my closest pals since middle school. (Shhh don't tell but he was the first boy ever who grabbed my butt in the 8th grade... GASP!)
But I have a hopeless love for him and his family who I consider my own and can never get enough of them all. Add our good friend David in the mix and we are quite the team. The three of us have really been through a lot together from the best times you'll never forget to the most heart wrenching that you think you might not make it through.
They have given me so many good laughs and the added value of childhood friendhips. I'm pretty lucky to have them but they think I'm pretty awesome too-ha!
Other high moments of the week- Having my best gal friend Timara move back and spending the night talking and laughing about the most pointless stuff, My sister's LAST holiday concert, family outing to Menchie's Yogurt, Awesome Dates, Getting my FIRST very own Chrsitmas tree-Thanks Kev!, cursing at the *&%$ wreath I tried to make, some cute outfits I was proud of, and time with people I adore.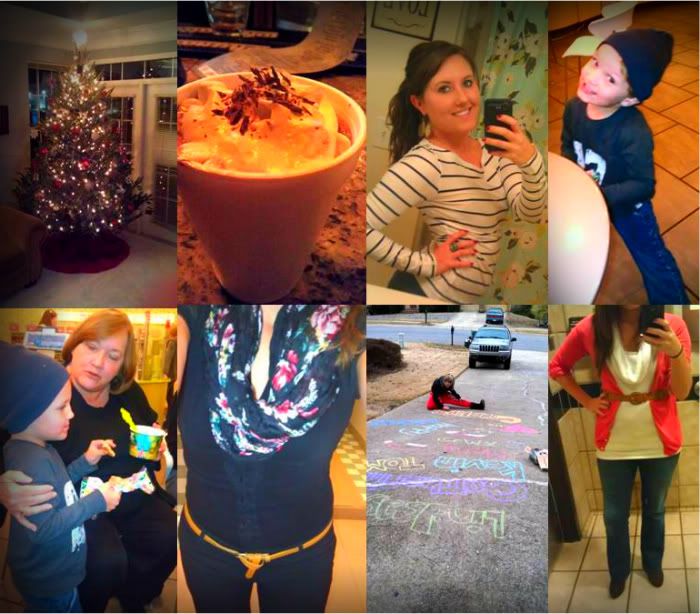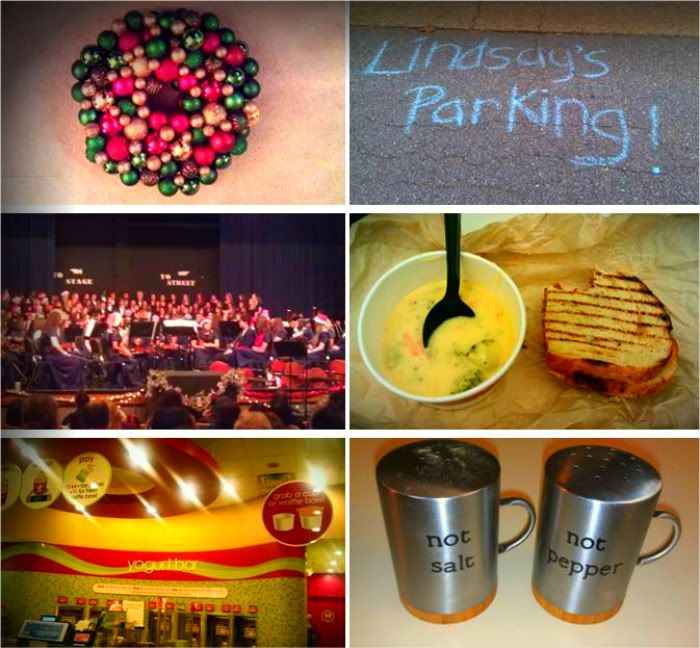 Hope you all had a great week too!