Sorry for my moody rantings yesterday! But thank you for all of your amazing comments. You all are pretty much awesome. In the spirit of Thursday and how it's the one day I want to rush through to get to Friday, this post will be short and sweet.
Awkward:
-Check out the awesome picture to the left below. The longer you look, the funnier it gets.
-My right leg is now profoundly larger than my left leg from being on crutches. It looks so awkward.
-Getting in the elevator and being 98% sure that the guy who just came out farted. Then the next person who gets on thinks it was you.
-I turned into a person I hate- I have had trash bags outside my door for like 5 days now. Please don't judge!
-Cutting off someone in traffic (sorry!) only to find out they're your neighbor when you pull into the same complex and the same building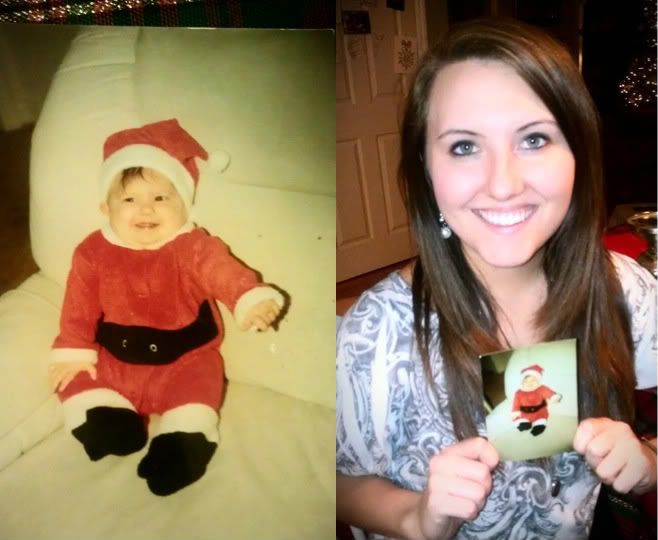 Awesome:
-This is my first week at work off crutches!
-I got my first Christmas tree and am about ready to show off my Christmas decorations
-Christmas is just around the corner and I can't wait to spend quality time with my family
-I made some pretty awesome holiday crafts that look awe-some
-Getting a $300 referral check from my apartment
-Winning a $25 gift card at the apartment holiday party you walk into while picking up said check
-Tomorrow is Friday. Holla!