Hello friends! Happy Thursday. So after much debate, contemplation, differing opinions, and "Whatever, I'm doing It!".... I have decided to go to the dark side... Of brunette that is....
Don't get me wrong, I love being blonde and heard it fits my personality perfectly.. but as the winter months and dry seasons are approaching, it is just too expensive to stay blonde. With upkeep, special purple shampoos, deep conditioning.. it gets expensive! Plus, I just found out a fun fact that blonde processing is the only coloring that can really damage your hair. Or so I have been told.
Moving on, I went to the dark side my freshman year of college... and loved it! It was easier to deal with, it was a different look, and it was fun. Get ready I look crazy young in these pictures... or maybe its just me...but they are the only ones I got!
So please offer up some opinion, encouragement, and let me know what you think! Please!
So I will be going from This: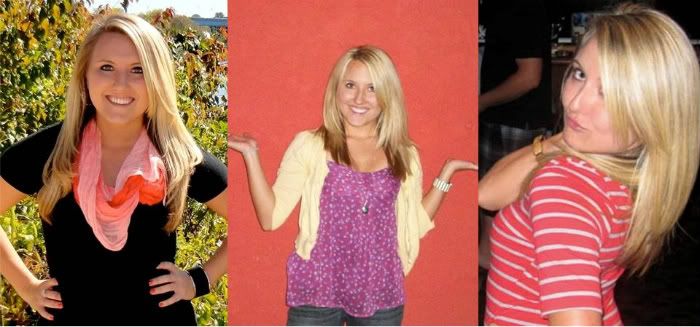 To This + 5 years of aging:
Ok... I'm ready for the thoughts!