Happy November everyone. So I'm going to admit, I have been a little obsessed with stalking people's blogs and hearing what people have to say. Oh how I love the blogging community. I do enjoy reading about everyone's life, tips, recipes, mommy-hood, hubbys, kids, pets, movies & T.V shows... But one thing I rarely see is music.
So I know we all have different tastses in music, but I just had to spill about this one group that I can't get enough of. Drumroll please....
Ra Ra Riot
This group is incredible and I love their style. Not to mention they have two hott ladies who play the electric cello and electric violin. Pure awesomeness. The main singers voice can woo any person with its perfection and the overall presence of the group in its entirety is electric.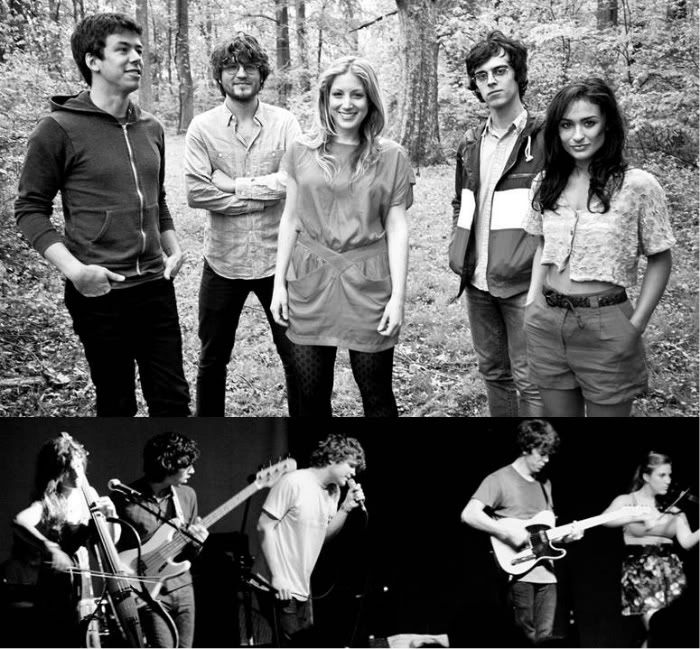 I had the chance to see them at a small venue - The Earl - in Atlanta over the Halloween weekend. Wow. I was dying the whole time. The music was incredible, the stage presence was hysterical, and the energy was unforgettable.
Hope you guys enjoy and maybe come to love this group as much as I do. Happy Wednesday.