Well Hello there all you wonderful people! Hope you are all having a most splendid Friday and getting hyped up for some St. Patty's day awesomeness! Thought I would share with you some craftiness that's been going on around these quarters the past month. I'll let the pictures do the talking and part ways with you with a quick DIY. Happy St. Pattys!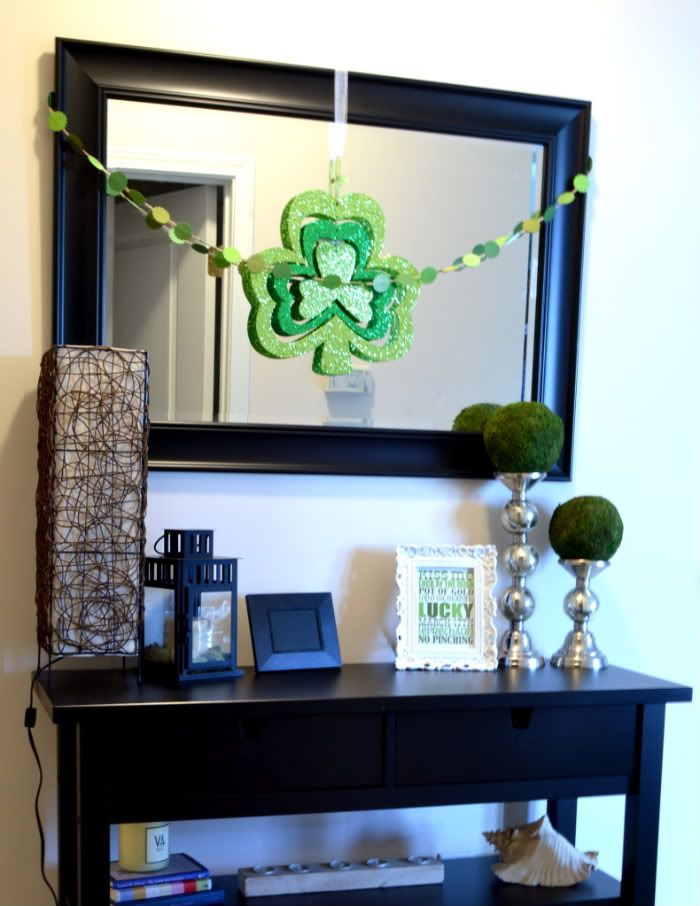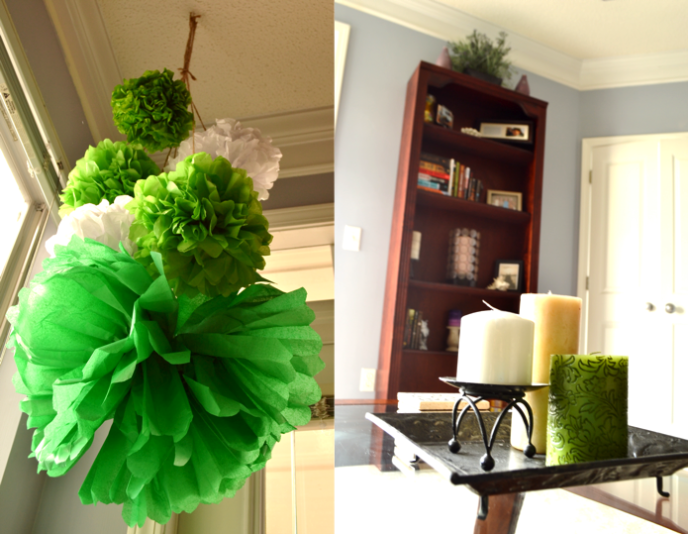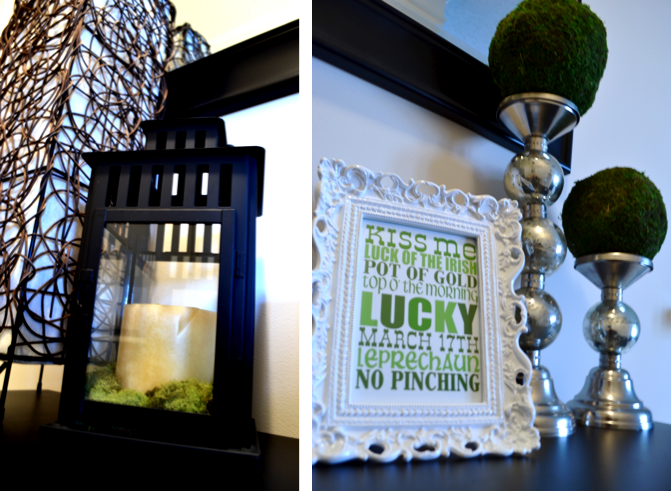 St. Patty's DIY Garland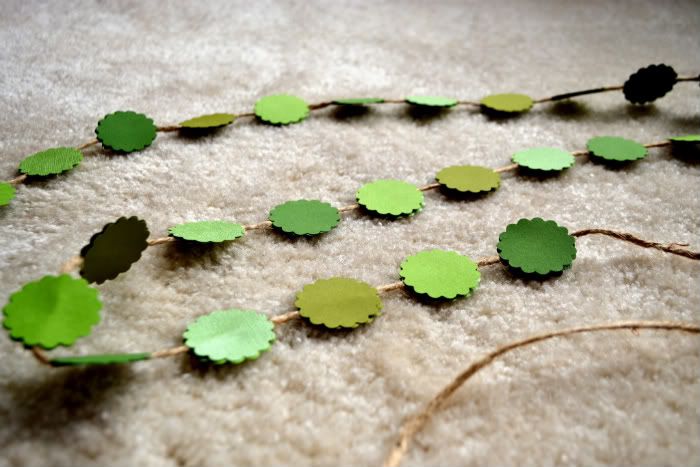 1.Begin with preferred colored pieces of cardstock paper - $2, string -$3 , and dollop hole punch - $7. You will also need a hot glue gun.
2. Punch out 20-30 pieces of each.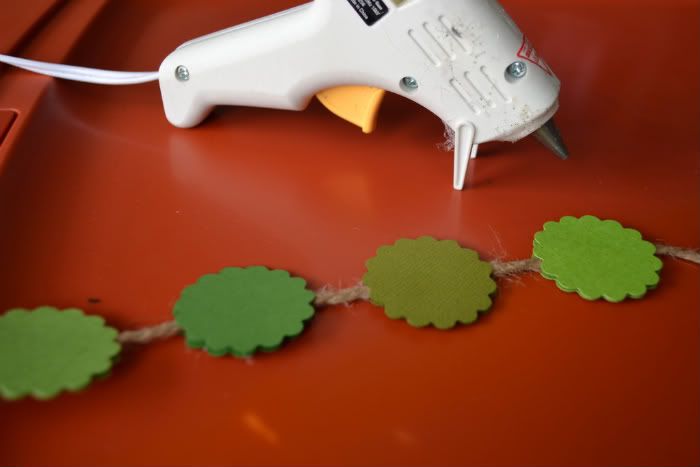 3. Place a dollop piece, color face down, and place a dab of hot glue on it. Place string on glued piece.
4. Take the same color of cut out dollop piece and place over glued string - you might need to add more glue. This keeps both side looking pretty so that if the string twists, it will still look good.
Good Luck and Happy St. Patty's!