Thank you SO much to everyone who entered the GIVEAWAY! I was so happy to get so many responses. We will DEFINITELY be doing more giveaways in the future because I just LOVE making you guys happy.
Now it's time to announce the winner of the Massive Giveaway.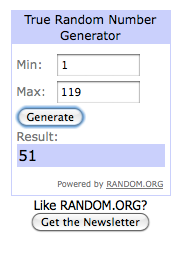 Shane
from
Whispering Sweet Nothings
You should be getting an email soon! Congratulations and a humble thanks to everyone who entered!