Hello all you amazing people! So yay for us! we have hit 50+ followers! And as I was so kindly reminded yesterday (Thank you!), it is time for a giveaway.
Ps... There is a twist... so stay tuned.
So in honor of all you 50+ followers, I am giving away the newly purchased
Michael Buble' - Christmas
album!!!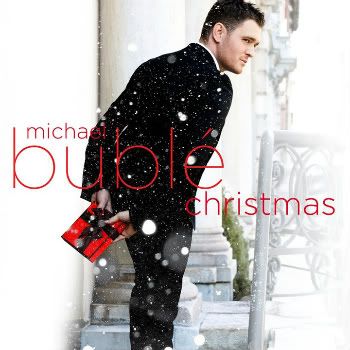 This is a purchased gift from me to you. Not to be sold for profit.


But here is the twist... If we get to 75 followers, there will be an additional giveaway on top of this. It's a good one. You'll just have to trust me.
How to Enter:
1. Become a follower of this awesome little blog by clicking the little "Join This Site" button -
Apologies, non followers are exempt.
2. Leave a comment telling me what type of items you're interested in winning for upcoming giveaways.
3. Bonus of
2
entries for each recommend person who becomes a follower - just provide the name for validation and leave two additional comments.
4. Stay tuned 'til next Monday for when the winner will be chosen-
*Please make sure your email is either on your profile/or in your comment (ex. linzborg(at)gmail(dot)com) for contact purposes of winner selected.
Winner will be chosen via random.org Monday morning.